At Powerscm.com, we offer top-quality Tuckpointing services to help you enhance the beauty, durability, and value of your property.
At Powerscm.com, we offer top-quality Tuckpointing services to help you enhance the beauty, durability, and value of your property. | Call For Your Free Estimate Today
Connect With a Chimney
Expert Immediately
Fill Out the Form below
to get immediate over the phone help
Connect With a Chimney Expert Immediately
Fill Out the Form below or call (360) 691 9828
to get immediate over the phone help
Brick structures such as chimneys and walls need regular upkeep. Over time, weather and wear can lead to deteriorated mortar between the bricks. Tuck pointing is one way to repair brick masonry, without having to fully replace it.
What is Tuck Pointing?
If you are unfamiliar with tuck pointing, it is the process of removing the damaged mortar and replacing it with a new mortar. The new mortar is the same color mortar as the bricks. Then, a thin line of mortar (in a contrasting color) is applied to the joint, giving the appearance of thin joints and clean lines.
The words repointing and tuck pointing are sometimes used interchangeably. However, they are slightly different. Repointing is merely replacing the mortar between bricks, without matching colors or adding a thin line. This gives the thin, clean appearance of tuck pointing. 
Tuck pointing is often used for the restoration of old brick buildings. It gives the structure a new, kept-up look while repairing the actual mortar.  
How Often Should You Tuck Point?
In general, tuck pointing should be done every 25 to 30 years. This will depend on weather conditions, the type of brick used, and how much crumbled mortar you are getting. If you live in a wet climate, you will need to have your brick wall or chimney tuck pointed more often than someone who lives in a dry climate. 
What Needs to be Tuck Pointed?
While you have the option of repointing brick masonry, if you want it to look new and fresh, tuck pointing is the way to go. 
At Powers Chimney and Masonry, we offer professional tuck pointing for all of your masonry repair needs.
tuck pointing brick walls

tuck pointing chimneys

tuck pointing mortar 

chimney tuck point repair
Tuck pointing is labor intensive and best done by professionals. We have experience and the proper tuck pointing tools. 
Benefits of Tuck Pointing
Not only does tuck pointing restore the beauty of your brick structure, but it also has some more practical benefits.
Prevents Water Leaks and Damage
We all know that water can damage a brick chimney or wall over time. As the mortar corrodes, the water can leak into your chimney and cause further damage inside. Tuck pointing restores the mortar, making the structure watertight again.
Stops the Process of Corrosion
There are several factors that cause corrosion in a brick chimney. Water, weather, and time all contribute. To stop the corrosion from ruining your structure, have it restored with tuckpointing. 
Restores Your Chimney's Structural Stability
Tuckpointing also strengthens your chimney. The old, damaged mortar is replaced with a new, strong mortar. This significantly increases the chimney's longevity. 
Saves Money on Repairs Instead of Replacements
While tuckpointing costs can be significant (depending on the square footage of your project), you will save money in the long run. Tuckpointing repairs your chimney, eliminating the need to replace it. Replacements can be considerably more expensive than repairs. 
If you own a brick home with a brick chimney, having the entire place tuck-pointed will be more expensive than simply doing a single-story ranch-style home. But either way, the repair costs are less than rebuilding.
Areas We Service
Powers Chimney and Masonry is the industry leader in Seattle. We pride ourselves on customer satisfaction and a job done right. If you live in the Seattle area, we would love to help you with your chimney and masonry needs!
We serve the following areas:
Arlington

Everett

Edmonds

Seattle

Mercer Island

Bellevue

Kirkland

Woodinville

South Snohomish

North King County
We specialize in rebuilds, repairs, cleaning, and inspections. Do you have old bricks and mortar that need some TLC? Get in touch today!
Our FOUR Main Services
We Can Be On-Site Today. Call Now and We'll Setup Your Free Estimate!

We also perform masonry, tuckpointing, masonry waterproofing, chimney caps and top mount dampers,
wood stove installations, and custom fire pits.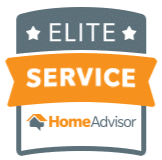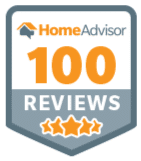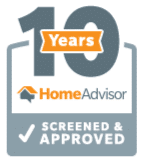 View Our Tuckpointing Portfolio for Your Service Area
Powers Chimney & Masonry Services: Seattle, Eastside, Arlington, Mount Vernon and surrounding areas.
Here's what people are saying about us:


Professional Chimney Services
Call Powers Chimney & Masonry Today!