At Powerscm.com, we offer top-quality Masonry services to help you enhance the beauty, durability, and value of your property.
Connect With a Chimney
Expert Immediately
Fill Out the Form below
to get immediate over the phone help
Connect With a Chimney Expert Immediately
Fill Out the Form below or call (360) 691 9828
to get immediate over the phone help
Here at Powers Chimney & Masonry, we offer premium masonry services to account for your every need. Our contractors can work with materials like brick, concrete, stone, and cement for the installation of chimneys, retaining walls, patios, and fireplaces for your home.
You'll gain access to expert opinions and advice to ensure your choices perfectly suit your home. When you request our services, you're guaranteed to receive high-quality craftsmanship no matter the scope or size of the project at hand. 
Types of Masonry
Stone
Stone masonry is either dressed or undressed once the project is completed. If undressed masonry is laid, the end result will be an irregular and less clean pattern. However, this form offers a more natural and authentic appearance when provided by our masonry contractor. As for dressed stone, it comes with a more structured pattern as well as specific sizes for added variety.
Cement
Cement masonry typically comes in the form of large blocks, which means that this material takes a lower amount of time to lay. Cement is also more affordable than the alternatives and is regularly used on construction sites. 
Brick
Brick is easily the most widely used material that our masonry contractor works with. This material is more durable and long-lasting than other solutions. It can also provide your chimney or fireplace with a classic appearance. Bricks are available in many different colors and textures. 
Keep in mind that matching brick colors correctly can be challenging, which is why it's highly recommended that you select our masonry contractors to provide any chimney masonry or fireplace masonry work you require. Our patio, fireplace, and chimney masonry services include repair, maintenance, and installation services. Give us a call today to receive a free estimate.
Benefits of Masonry
The many benefits associated with masonry include:
Increased fire resistance

High weather resistance

Ample termite resistance

Protection from mold, fungus, and rotting

Lower monthly utility bills

Enhanced sound-proofing capabilities

Increased resale appeal for any home

Lower insurance premiums

Environmentally friendly products and materials
All of the building materials we use are green, which is why our contractor is able to assist in the construction of green and sustainable homes. By using these materials, you can do your part to protect the environment and reduce your carbon footprint.
The best aspect of selecting our services for your home is that you'll be afforded these benefits regardless of the material you end up choosing. Brick, cement, and stone all come with high weather, fire, and termite resistance for superior durability. 
Locations We Serve
We serve a wide range of locations throughout Washington, which include:
Arlington

Seattle

Everett

Edmonds

Bellevue

Mercer Island

Kirkland

Woodinville

South Snohomish

North King County
No matter where you live within our expansive service area, our contractors can provide you with any masonry service you require. If you want to build a new patio or add a fireplace to your home.
We'll provide you with a detailed estimate of the project timeline and costs before work begins. Give us a call for a free estimate. Do you need our services to get your project done?
Our FOUR Main Services
We Can Be On-Site Today. Call Now and We'll Setup Your Free Estimate!

We also perform masonry, tuckpointing, masonry waterproofing, chimney caps and top mount dampers,
wood stove installations, and custom fire pits.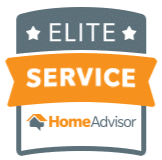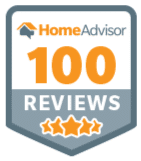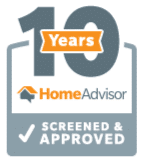 View Our Masonry Portfolio for Your Service Area
Powers Chimney & Masonry Services: Seattle, Eastside, Arlington, Mount Vernon and surrounding areas.
Here's what people are saying about us:


Professional Chimney Services
Call Powers Chimney & Masonry Today!