At Powerscm.com, we offer top-quality Custom Fire Pits services to help you enhance the beauty, durability, and value of your property.
At Powerscm.com, we offer top-quality Custom Fire Pits services to help you enhance the beauty, durability, and value of your property. | Call For Your Free Estimate Today
Connect With a Chimney
Expert Immediately
Fill Out the Form below
to get immediate over the phone help
Connect With a Chimney Expert Immediately
Fill Out the Form below or call (360) 691 9828
to get immediate over the phone help
When the weather begins to cool down, you don't need to stay indoors constantly until the spring season arrives. Instead, you could have a custom fire pit installed in your home.
You can use a fire pit to add to your home's ambiance or create a focal point for get-togethers with friends and family. With Powers Chimney & Masonry, you're able to enhance your entire outdoor space into an area that's perfect for entertaining and relaxation.
Types of Custom Fire Pits
Our handmade fire pits are designed specifically to suit your preferences, which means that the fire pit can be made with your preferred style and material. Along with custom steel fire pits, we also build and install custom wood fire pits. Other materials include stone and metal. Consider selecting a material that complements the surrounding landscape.
Is It Cheaper to Build a Fire Pit or Buy One?
When you want to add a fire pit to your home, you can choose to either build or buy one. If you decide to buy a prefab kit, the kit comes with everything that's needed to assemble the pit.  However, the materials and build quality are invariably worse when compared to custom fire pits that are built for you.
As for custom-built fire pits, these systems should be a permanent addition to your patio and are made with longer-lasting materials.
Do Fire Pits Add Value to a Home?
Fire pits are fantastic additions if you want to improve the value of your home. The majority of estimates state that homeowners can recoup just under 80% of the costs associated with creating and installing a fire pit. Natural gas fire pits are the most highly sought-after by potential homeowners.
What Material Makes the Best Fire pit?
There are several materials that your fire pit can be made from. Each material has its unique benefits, which is why there isn't just one material that's right for everyone. Keep in mind that different materials also create different styles.
If you want a steel fire pit, you'll have the opportunity to select from many different shapes and sizes. While unprotected steel rusts over time, high-end models are handmade and can be designed in any way you see fit. Steel is a durable material.
If you choose stone and tile, these fire pits offer a more artistic appearance to your home. They consist of a steel frame as well as a mesh body. Bricks, rocks, or tiles are applied to the mesh body with our professional masonry techniques.
Copper is another option that gives you a fire pit that won't rust and can be molded into practically any shape. This material can be relatively expensive. A couple of additional materials that you might be interested in are cast iron and stainless steel, both of which are highly common.
Cast iron is relatively inexpensive and lightweight, which means that it can be moved around as needed. As for stainless steel, these fire pits are usually rust-free and come with high durability. This material is perfect if you want your fire pit to have a more industrial appearance.
Areas We Service
When you want to request our custom fire pit services, we provide service to such areas as:
Seattle
Arlington
Everett
Edmonds
Mercer Island
Bellevue
Kirkland
Woodinville
South Snohomish
North King County
Custom fire pits can add warmth and value to any home. If you are, you'll discover that fire pits can be customized to fit your exact preferences. Call Powers Chimney & Masonry today to start designing your fire pit. Are you interested in adding one of these fire pits to your home?
Our FOUR Main Services
We Can Be On-Site Today. Call Now and We'll Setup Your Free Estimate!

We also perform masonry, tuckpointing, masonry waterproofing, chimney caps and top mount dampers,
wood stove installations, and custom fire pits.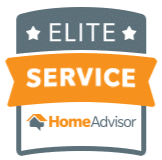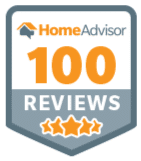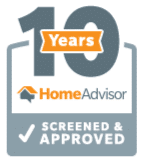 View Our Custom Fire Pits Portfolio for Your Service Area
Powers Chimney & Masonry Services: Seattle, Eastside, Arlington, Mount Vernon and surrounding areas.
Here's what people are saying about us:


Professional Chimney Services
Call Powers Chimney & Masonry Today!