Chimney Rebuild and Repair
At Powerscm.com, we offer top-quality Chimney Rebuild and Repair services to help you enhance the beauty, durability, and value of your property.
At Powerscm.com, we offer top-quality Chimney Rebuild and Repair services to help you enhance the beauty, durability, and value of your property. | Call For Your Free Estimate Today
Connect With a Chimney
Expert Immediately
Fill Out the Form below
to get immediate over the phone help
Connect With a Chimney Expert Immediately
Fill Out the Form below or call (360) 691 9828
to get immediate over the phone help
Chimneys serve an important purpose, but they can also be a lot of work. A faulty chimney is something no one wants to mess with – unless they are skilled professionals. At Powers Chimney and Masonry, we specialize in chimney rebuild and repair jobs that have the best DIYers shaking their heads.
We offer an array of chimney maintenance and other services. Let's keep your chimney and masonry in top shape!
Services We Offer
From chimney leaks to masonry repairs and cleaning, we do it all! We are Seattle's industry leader in chimney sweeping, chimney rebuilding, and chimney inspections.
Roofline Rebuild
If your chimney stack is malfunctioning, smoke and ash can ruin your roofline. Water damage around your chimney can also lead to cracking and other damage.
We rebuild damaged rooflines to protect your roof and chimney.
Full Rebuild
Sometimes, a chimney is so damaged that a complete chimney rebuild is necessary. Some signs that your chimney needs a rebuild to include the following:
Spalling bricks (this is when the bricks are falling out of the structure, either in pieces or as whole bricks)

Flue tiles in your fireplace (this can happen when water gets between your chimney and flue liner)
If you have signs of major chimney damage, get in touch so we can schedule an inspection. Whether you need a full or partial rebuild, we will deliver quality results and customer satisfaction!
Crown
Chimney crowns protect your chimney from weather damage. It can be hard to know when they need repairs because we don't see them unless we are on the rooftop.
It's a good idea to schedule regular chimney sweeps and inspections, so you will know if anything is damaged. 
Counterflashing
Chimney flashing protects the chimney and the roof from water damage. Because roofs and masonry chimneys expand and contract differently, there is often a significant gap between the two. 
Keeping water out of this area is critical. We can handle all your flashing repairs!
Roof Flashing

Counter Flashing
Brick Chimney Repair
We offer brick chimney repairs and rebuilds. If you have an older home with a brick chimney that you'd love to keep, get in touch with us for a full chimney restoration. 
Chimney Crack Repair
Whether you have brick and mortar or any other type of chimney, cracks can happen. We repair them before they become a bigger issue.
Chimney Siding Repair
Is your chimney siding getting a bit old? Or maybe it is fully broken? We provide siding repair to restore your chimney to its full glory.
Chimney and Fireplace Repair
No matter what part of your fireplace and chimney needs repair, we can handle it. 
Chimney Brick Repair
Sometimes the brickwork on your chimney needs to be repaired. If you are scheduling regular cleanings, we will be able to spot damages and repair them right away.
Locations We Service
We serve the Seattle area with excellence and integrity.
Arlington

Everett

Edmonds

Seattle

Mercer Island

Bellevue

Kirkland

Woodinville

South Snohomish

North King County
Signs You Need our Services
If you are wondering whether you need chimney rebuild and repair services, here are some things to look for:
Efflorescence (this is an unusual white stain across the brick of a chimney)

Cracked or deteriorated mortar joints

Spalling bricks

Cracked or melted crown

Shaling flue tiles

Deteriorated flashing

Wallpaper and paint damage near your chimney
We can handle your chimney needs! Get in touch today to get started. What are your chimney rebuild and repair needs?
Our FOUR Main Services
We Can Be On-Site Today. Call Now and We'll Setup Your Free Estimate!

We also perform masonry, tuckpointing, masonry waterproofing, chimney caps and top mount dampers,
wood stove installations, and custom fire pits.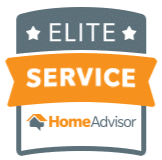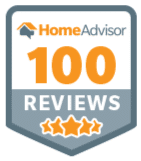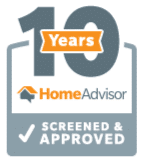 View Our Chimney Rebuild and Repair Portfolio for Your Service Area
Powers Chimney & Masonry Services: Seattle, Eastside, Arlington, Mount Vernon and surrounding areas.
Here's what people are saying about us:


Professional Chimney Services
Call Powers Chimney & Masonry Today!